At 8:00am on Friday November 13th the RCCL Oasis of the Seas enters the channel of Port Everglades, Fort Lauderdale FL. Much to the delight of the crowd of on-lookers.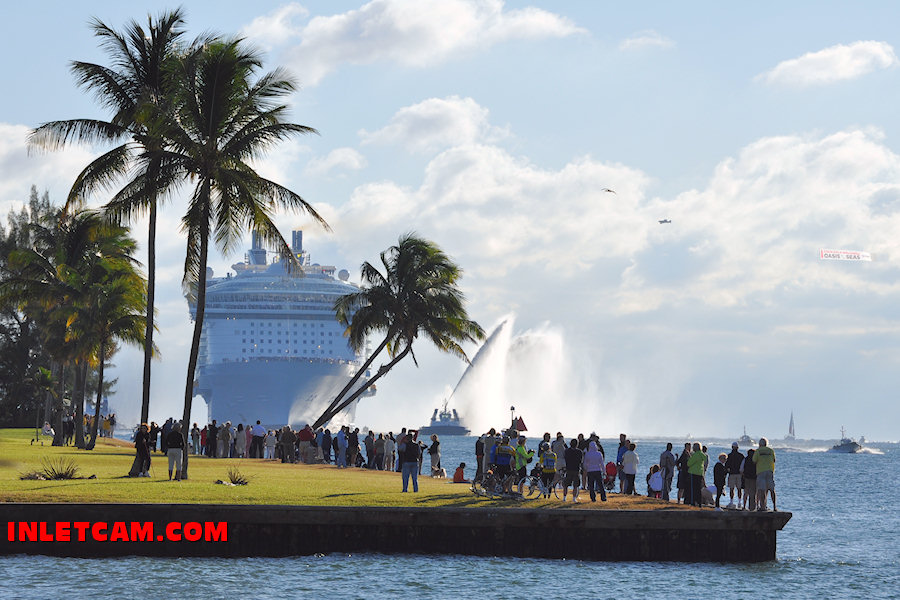 Local tour boats like the Carrie B carried VIP passengers and dignitaries from RCCL and other cruise businesses to view the arrival from the Port.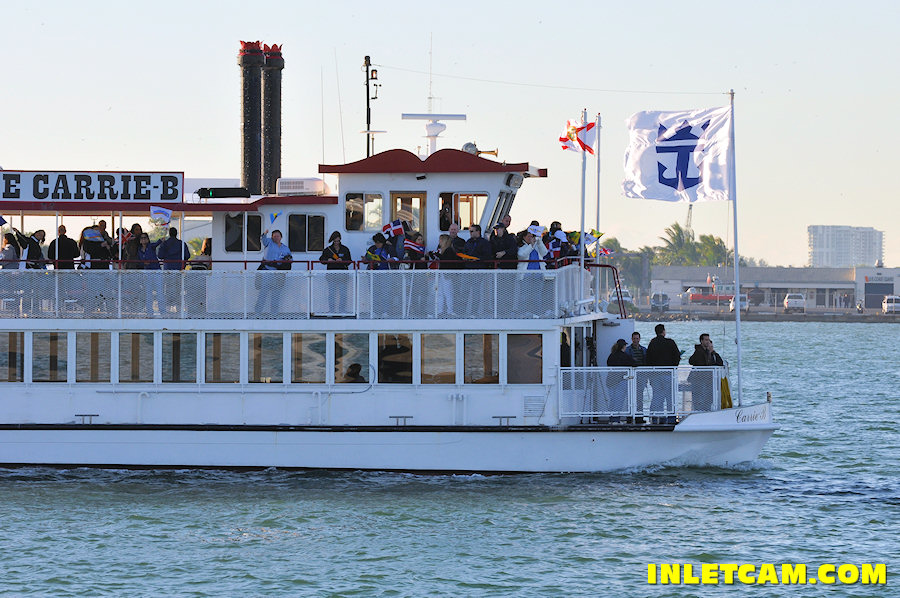 Crowds from John Lloyd State Park enjoyed a public party and lined the fence for a better view.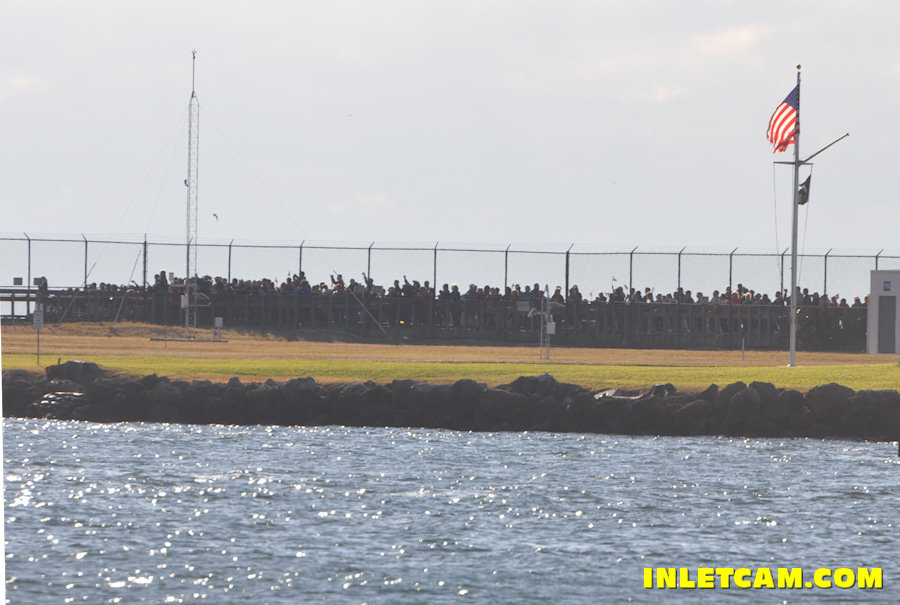 The Oasis of the Seas in all her grandeur headed towards the InletCam on her way to dock at terminal 18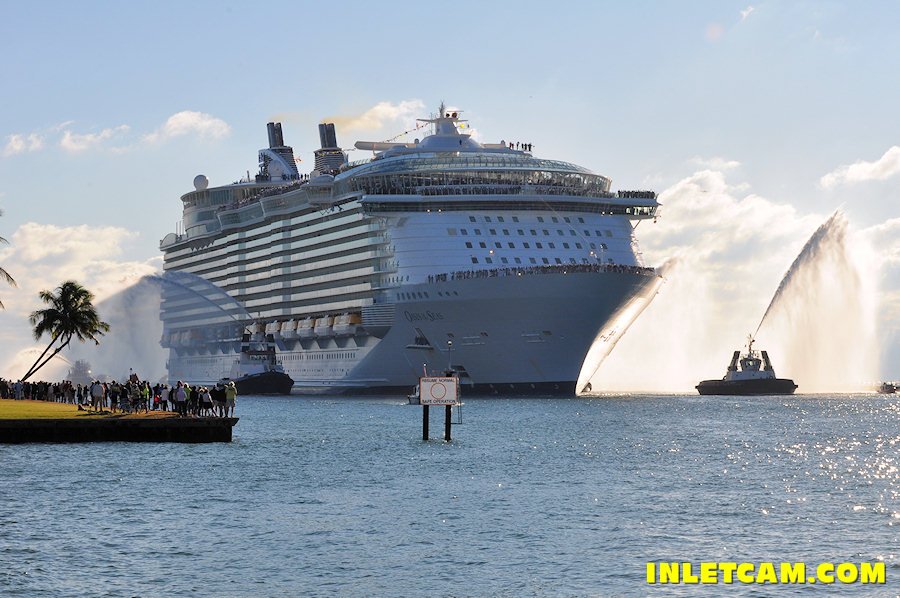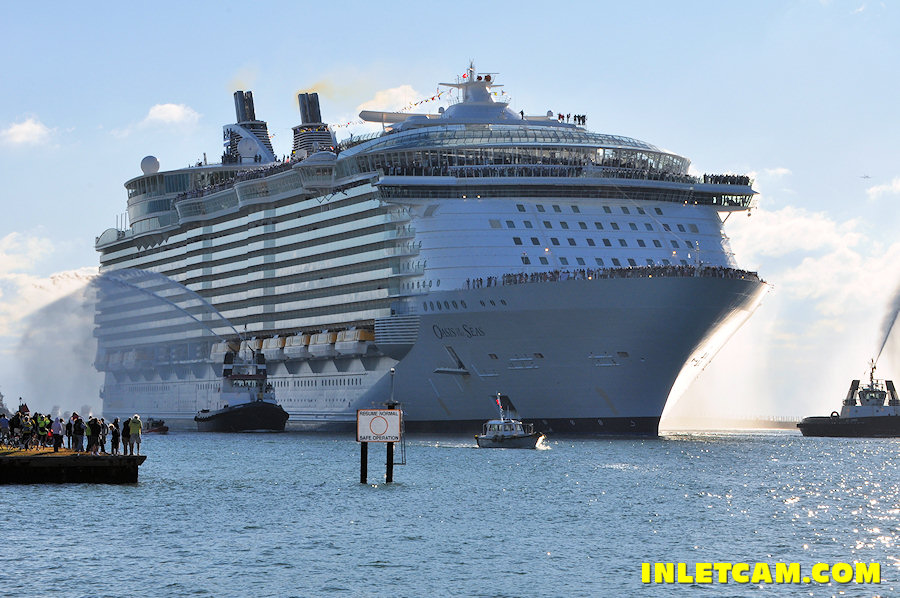 Make no mistake!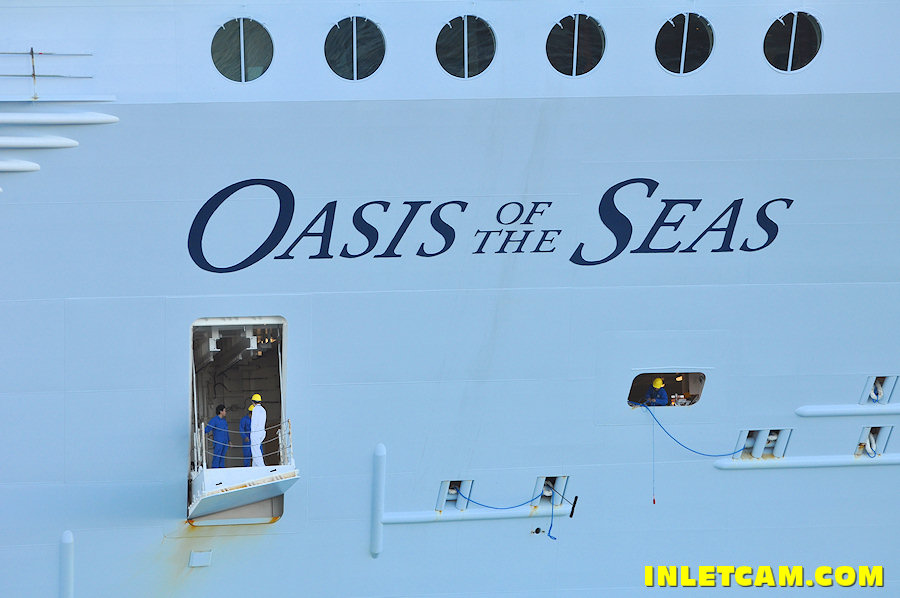 The arrival into Fort Lauderdale was just as exciting for the ship's crew. It was a long and interesting journey for them.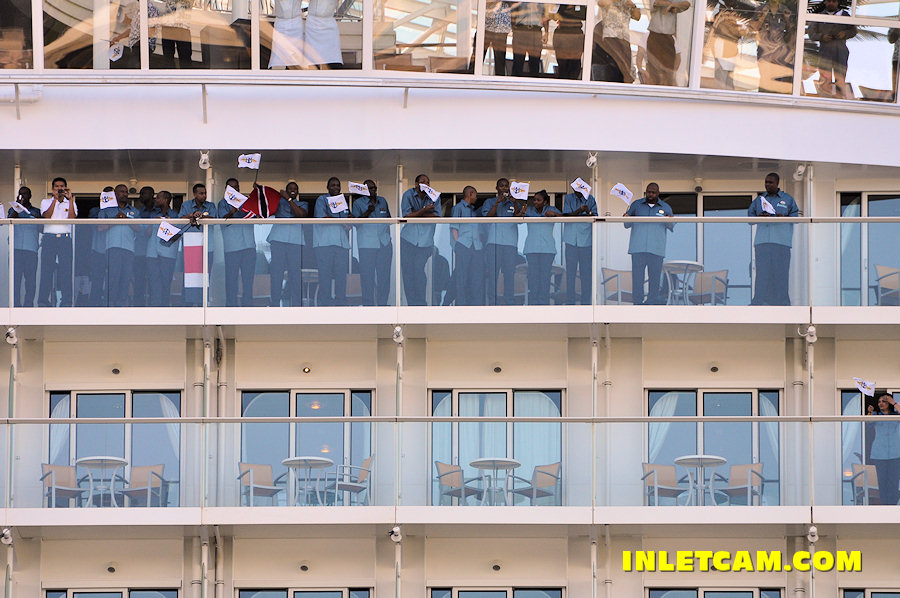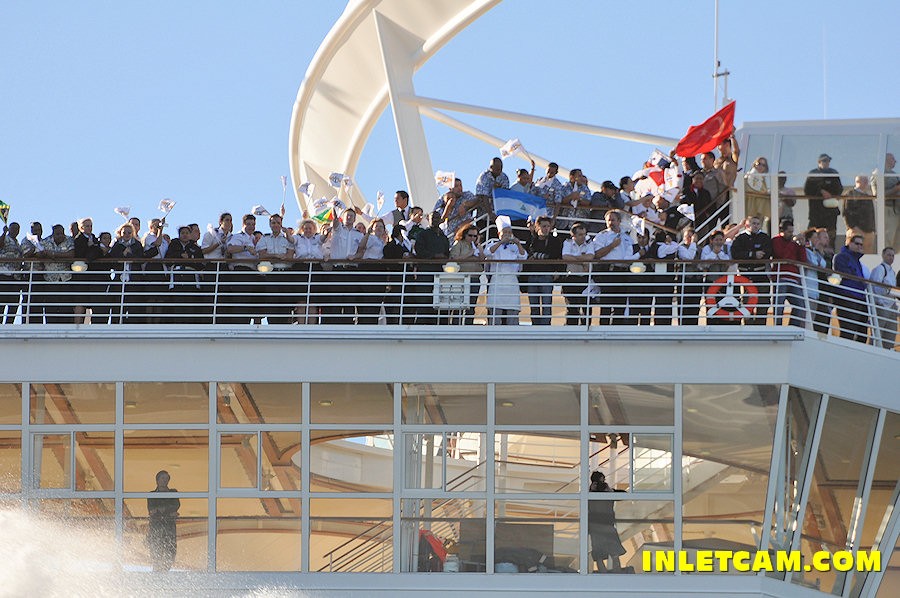 The crowd of cruise fans continue to enjoy their view of the ship as she headed toward the dock.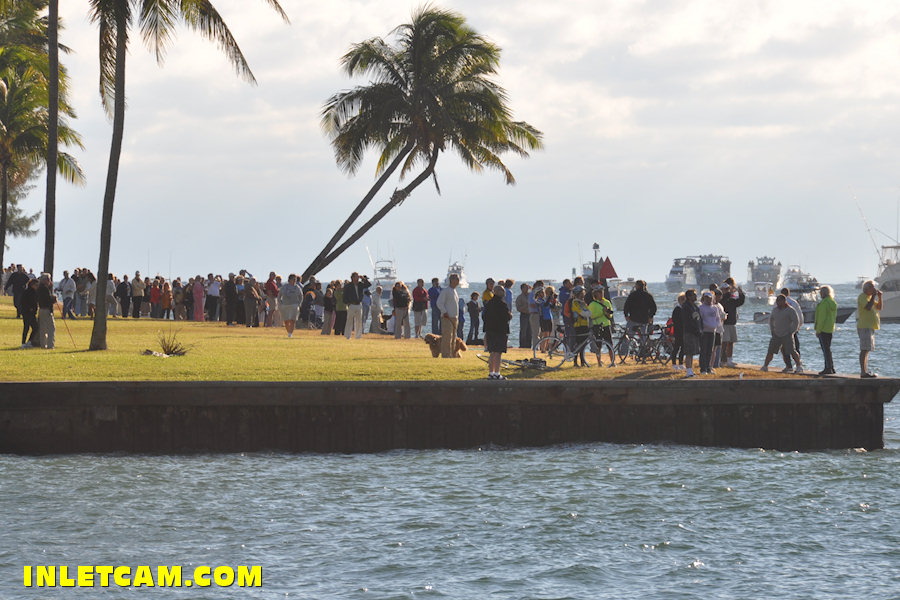 As expected, and as I predicted in an earlier post, there was quite the police presence on the streets for the event.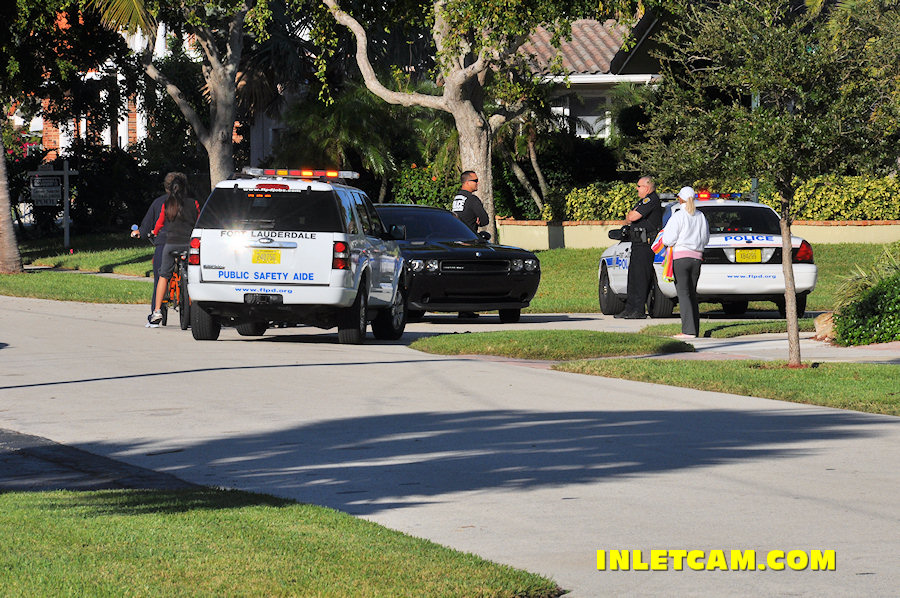 Royal Caribbean's Oasis of the Seas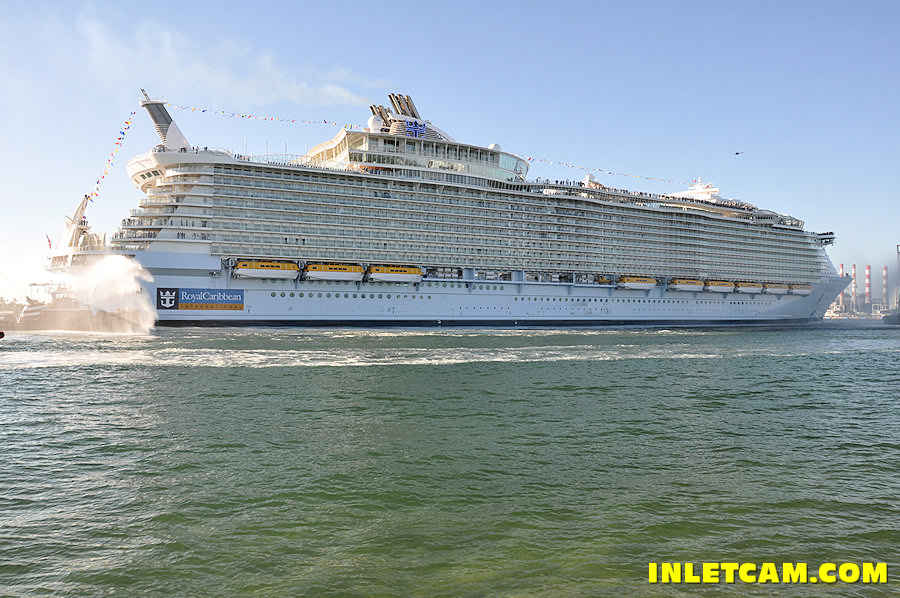 Preparing to dock now flanked by many boats who escorted her in.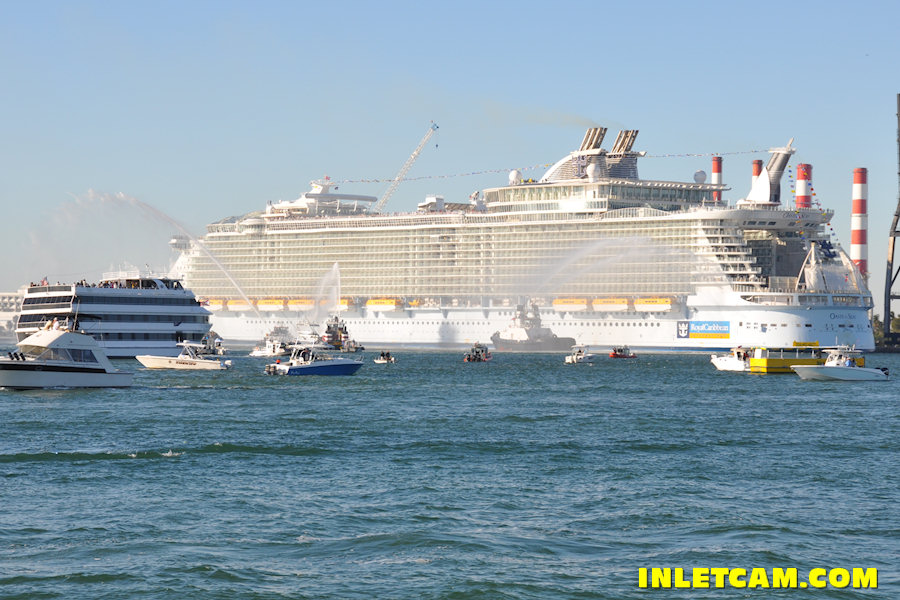 The weather was beautiful! The event a success. Welcome Oasis of the Seas to your home at Port Everglades, Ft Lauderdale FL